POP-UP ART EVENT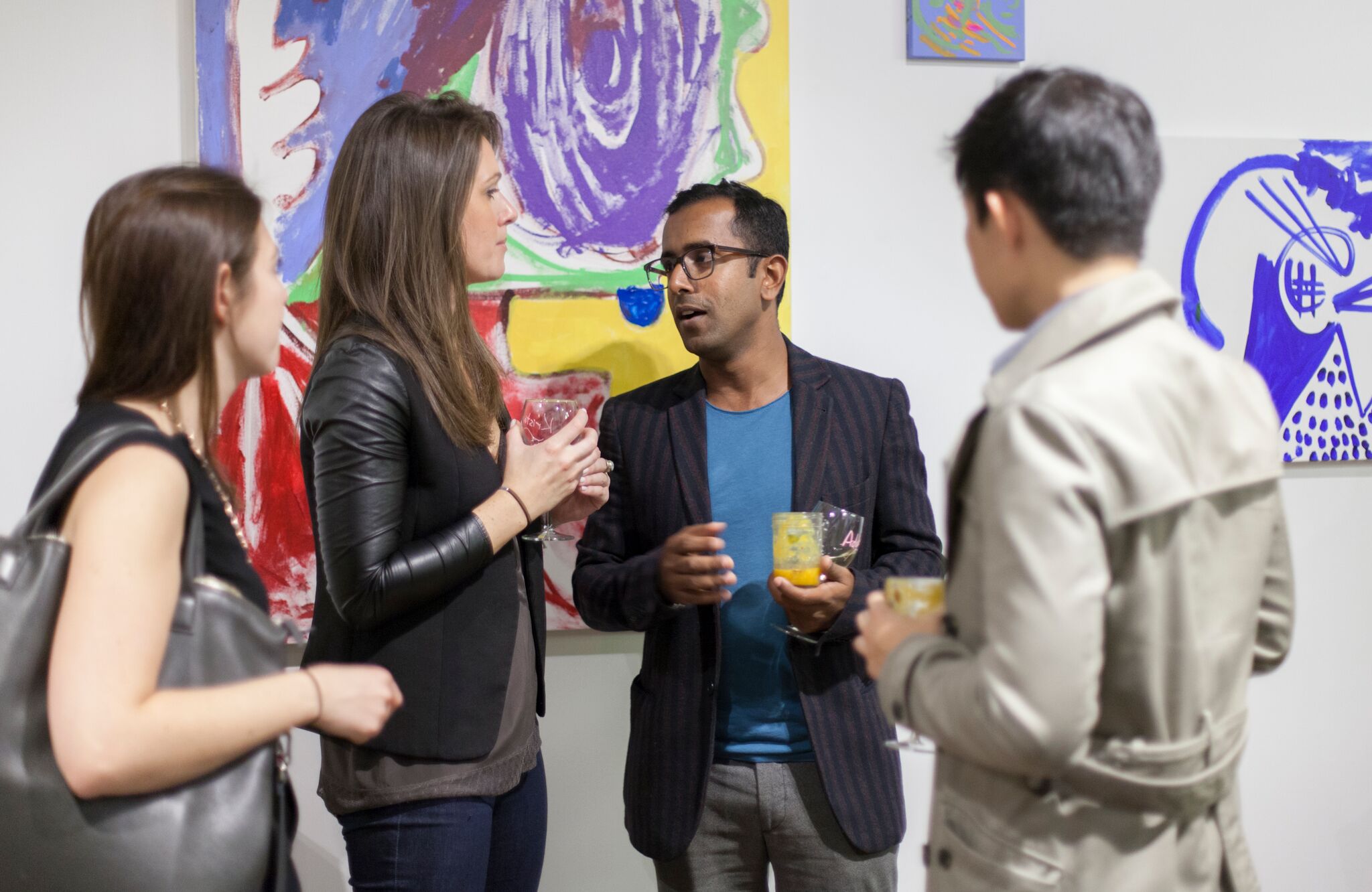 Pop-Up Art Event's Local Harvest NYC was an exciting collaboration of creative thinkers, makers, and curators. The event featured wine selections by Vin Social, seasonal bites by RARA, live music by MIDAS and an art exhibition curated by Pop-Up Art Event and Preeya Seth. The event will took place at the Uhuru design studio.
Each of the artists and creative partners for the event is passionate about making and sharing beautiful, sustainable creations that are both health- and eco-friendly. Come enjoy this one-of-a-kind harvest feast for all the senses!
This is the first time that Pop-Up-Art Event is pairing art inspired by food with wine choices inspired by the art, and it will all come together at a unique space – Uhuru design studio.
For this exhibit, they have selected works by local artists who embrace the tenets of sustainability through the use of recycled, re-purposed, and green materials. It will also include artists who are inspired by food and nature for the subject matter of their work. The artists featured will include photographers Rachel Barrett (http://rachelbarrett.net/) and Jessica Pettway (http://www.jessicapettway.com) and painter Taylor Franklin (http://www.taylorfranklin.com).
Vin Social has selected a variety of honest, sustainably produced wine made by passionate, authentic people for a tasting. Certified Sommelier Sara Moll, founder of Vin Social, brings people together with wine-centric events that make "juice" knowledge accessible, approachable, and shared without "snobbery."
Seasonal hors d'oeuvres will be provided by RARA, the collaboration of cooks and artists Rachel Barrett and Aimee Hunter. They use local, organic ingredients to produce farm-to-table dishes that are gluten-free, refined sugar-free, and mostly plant-based. They only serve foods that they would eat themselves, and believe food is a means to a healthy and nourished lifestyle, a form of artistic expression and an opportunity to cultivate community.
The venue for the event will be the Tribeca showroom of Uhuru, a company which specializes in high-end custom furniture and interior design for high-profile commercial, residential and hospitality projects. Their pieces have been placed in the Smithsonian and Brooklyn Museums' permanent collections, and their notable clients include Shake Shack, Vice Media, WeWork, Kit and Ace, The New Museum and more.
About:

Pop-Up Art Event – founded by Juliet Silva Yee – creates site-specific, immersive experiences that bring ideas to life. Developing meaningful partnerships and integrative marketing strategies for international brands in the fields of beauty, art and consumer culture; through these partnerships we provide a platform for exposure and collaboration.

Vin Social is a wine-centric events company with a mission to make wine accessible and approachable to those thirsty for knowledge and a bit of wine savvy. We share our passion for the juice through highly curated experiences featuring honest, sustainably produced wine made by passionate, authentic people.